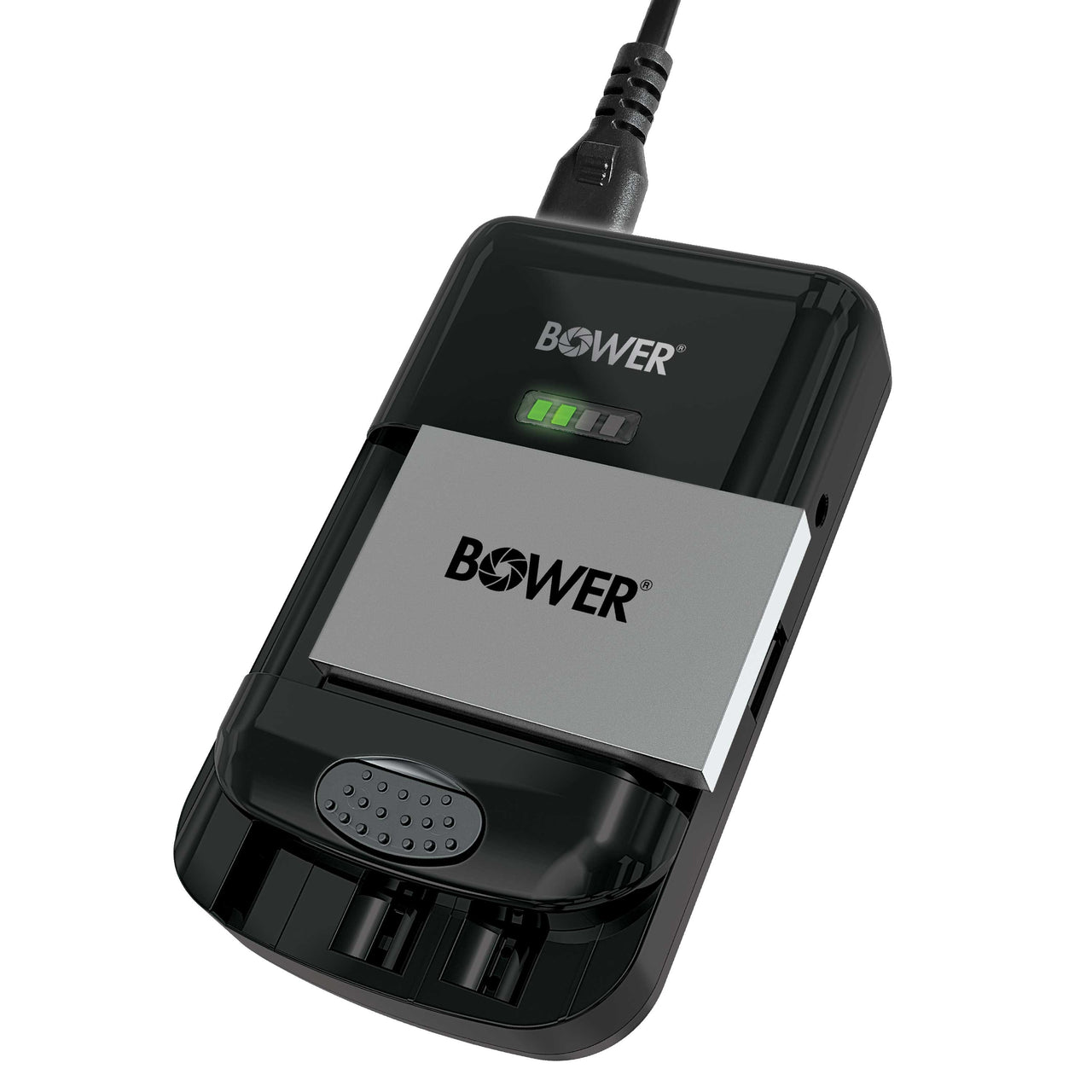 Discover the efficiency of Bower's Universal Battery Charger, the all-in-one solution for your diverse charging needs. Designed for most DSLRs, digital cameras, camcorders, action cameras, and rechargeable NiMH AA/AAA batteries, it's the only charger you'll ever need. Whether it's 3.7v or 7.4v lithium-ion batteries, it has you covered. With LED indicators, you're always in the loop about your charging status. The power cord plugs directly into a wall outlet. Its unique sliding tabs and adjustable clamp ensure secure battery placement. Plus, with a USB output, charge any device using a USB connection. Safeguarded with over-voltage and over-charge protection, trust Bower for reliable charging.
Universal Compatibility:  Works with multiple devices including DSLR, camcorder batteries, and rechargeable AA/AAA batteries.
Automatic Polarity Detection: The Bower Charger will identify the polarity and charge accordingly.
Secure & Adjustable Design: Sliding tabs and clamps provide a firm hold on batteries.
 
USB Output: Multi-purpose use allows for charging devices with a USB connection.
 
Safety First: Built-in over-voltage and over-charge protection for peace of mind.