PRO DSLR Photo Neck Strap (Black)
BowerUSA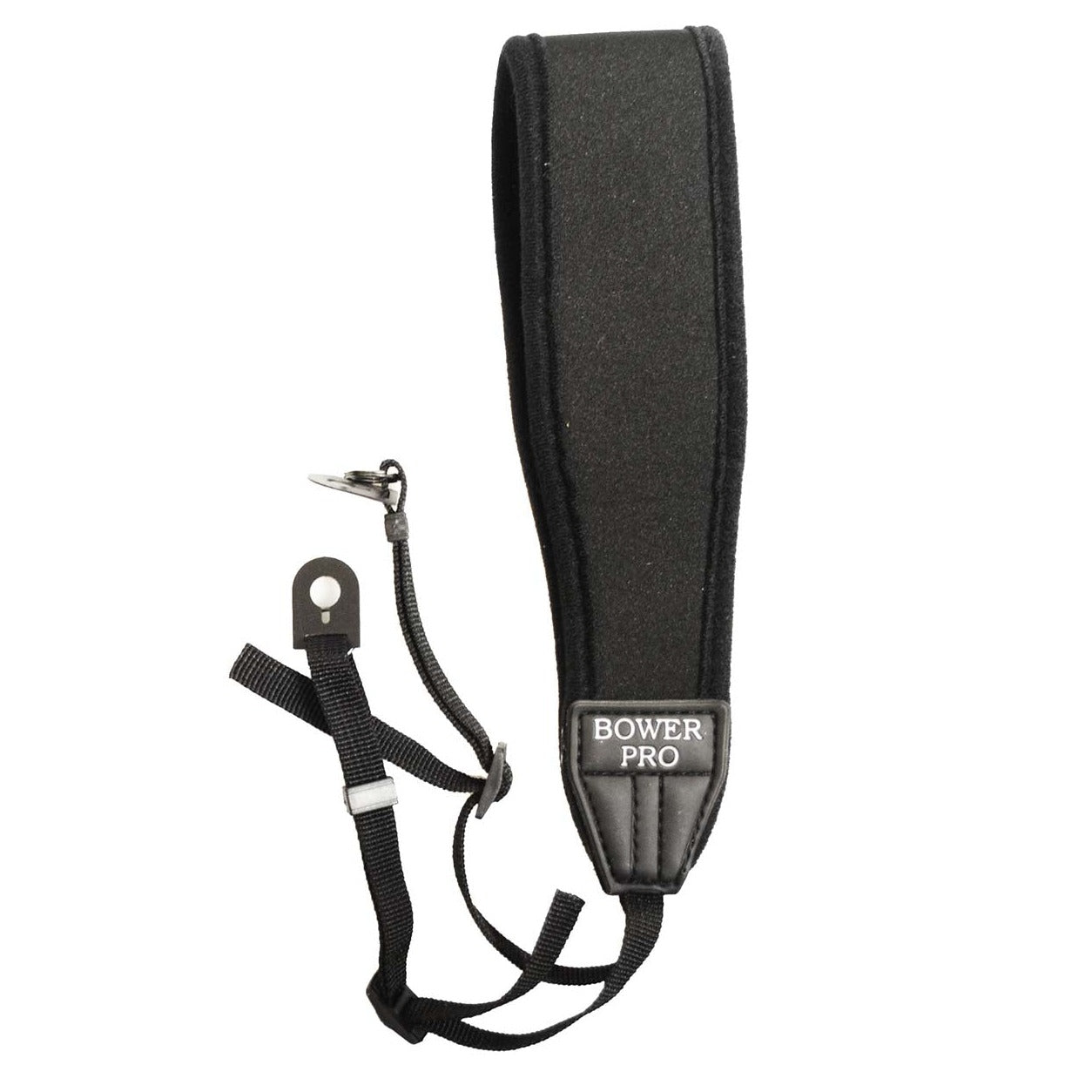 The Bower Pro DSLR neck strap is a 2.25" extra-wide neoprene neck strap designed to fit most SLR, DSLR & digital point and shoot cameras. 
Built for extreme comfort & designed for a clean and sleek look.
Easy to install & adjust, giving photographers a seamless way to carry and shoot.
*Camera not included with purchase