Bower Smart Photo Vlogger Kit w/ LED, Mic & Remote
BowerUSA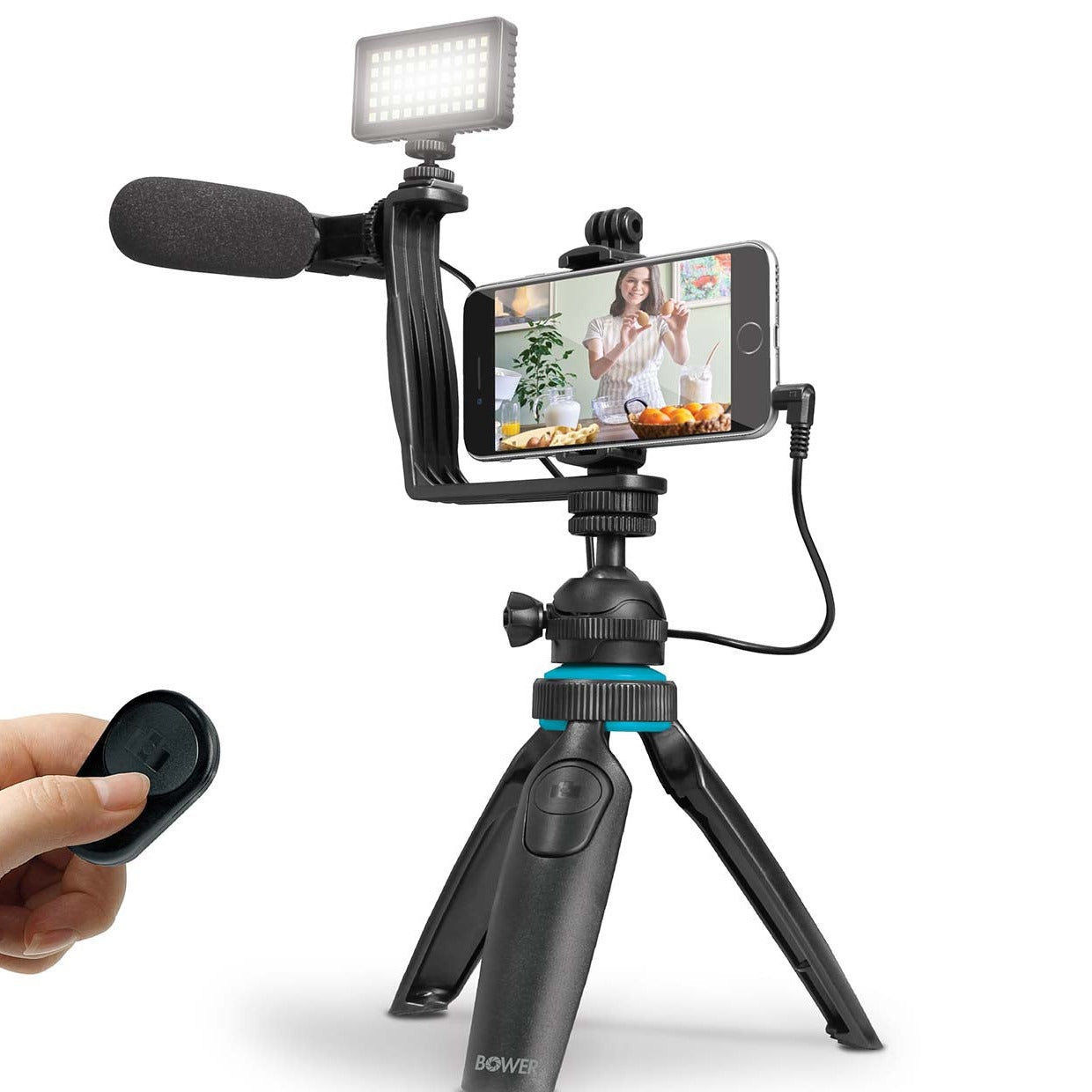 The Bower® Deluxe Vlogger Kit is the ultimate vlogging setup for your smartphone and action camera.
This kit is specially designed to be used by anyone. All of your essential accessories are included in this kit to stabilize and light your videos or pictures so you can shoot anywhere, anytime. 

This kit is filled with useful tools to create amazing content for social media, presentations and tutorials.
The kit includes...
-50 LED Video Light, w/ 3 color temperature diffusers
-HD Microphone for clear and amplified recording
-Phone & Action mount for your smartphone & action camera
-Dual Cold-Shoe bracket to hook up both your light & microphone simultaneously
-A  tripod with an, in-house Bluetooth Wireless Remote Shutter