Grappling Vlog Pod, with Flex Arms
BowerUSA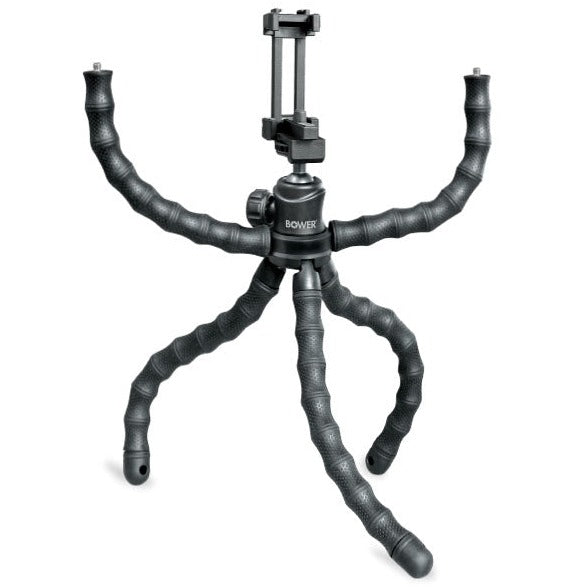 The Grappling Vlog pod is a pristine tool for those looking to take high quality images  in all sorts of settings. Whether its at the comfort of your own home or on the go, this is the ideal tool for taking great quality content seamlessly.
It includes multiple mounts for mobile devices, action cameras and DSLRs, the Vlog pod is the perfect photography & videography tool.

Along with 2 additional flex arms that can hold a microphone & LED light, the Vlog Pod can be molded into your personal studio.
With its versatility and design, the Grappling Pod provide its user to utilize the product for vlogging, social media content and regular enjoyment


Whether you are looking to use the grappling Vlog pod as a standard tripod, handheld monopod, or grappling mount, this is the ideal product for all occasion and settings