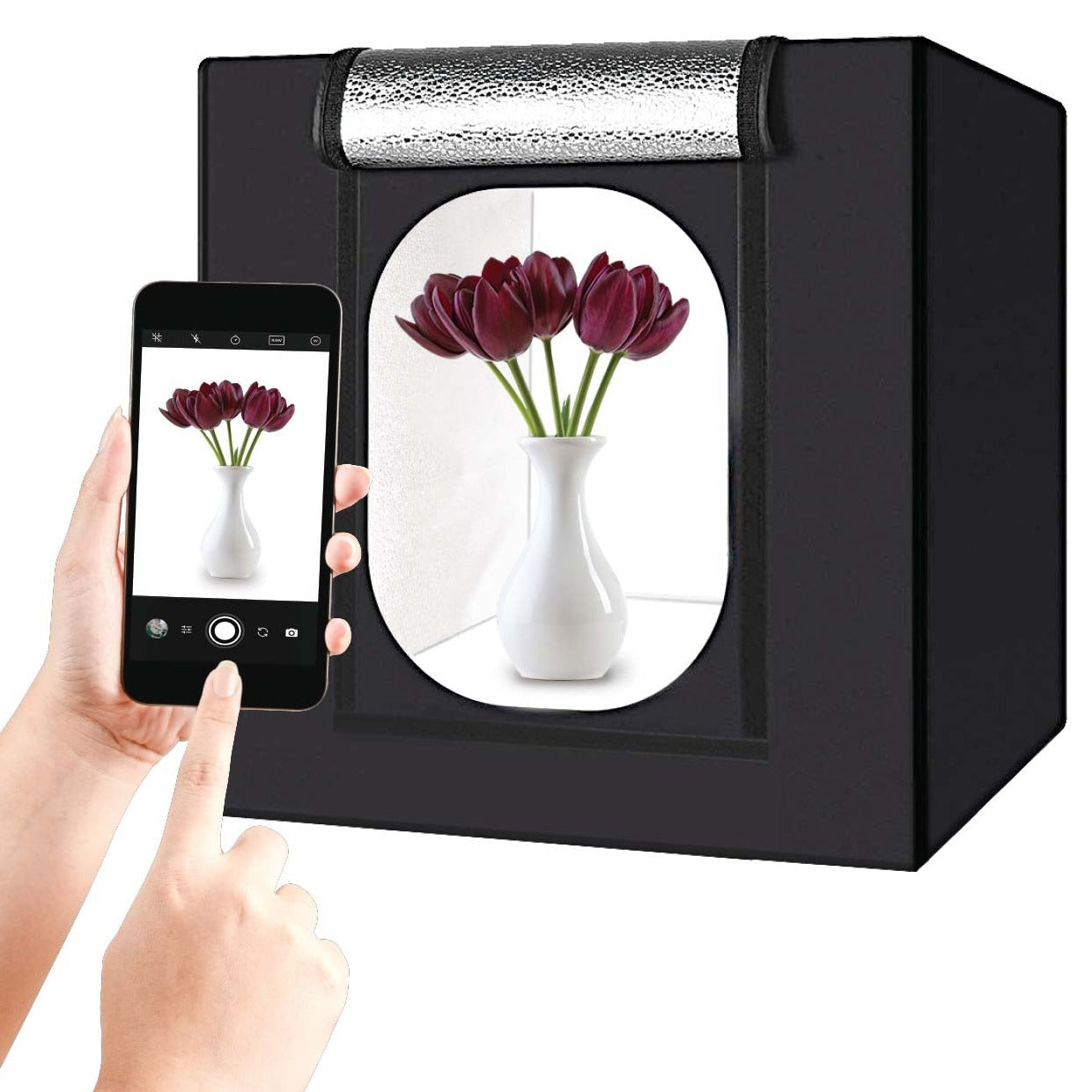 The Bower 24'' Studio Light Box Kit is a self-contained setup for photographic small & medium objects. The studio unfolds into a square light tent, with its own LED light source that envelopes the subject, thanks to the reflective interior. The Studio Light Box has a fold-away front panel with a built-in shooting hatch for a variety of camera angles. It comes with red, tan, black & white backgrounds to accommodate different-colored subjects.
Features:
Designed for smartphone, tablet, DSLR & compact camera use
Ideal for compact objects & eCommerce, the 24'' Studio Light Box illuminates its subject with 2 individual day-light balanced LED Strips
Studio includes 

red, tan, black & white backgrounds to offer users with a variation of options

With the adjustable brightness feature, users will be able to changes the effects of their subject with a click of a button

The Studio is also quipped with 2 UBS cables to draw power from standard outlets, Computers and other devices

LED Quantity: 2*20PCS

Lumen: 2*550LM

Power: 3.5W

Power Supply: 5V
Whats in the Box?
24'' Studio Light Box

LED lighting with USB cables

4 interchangeable Backdrops
**Camera, subject objects & tripod not included