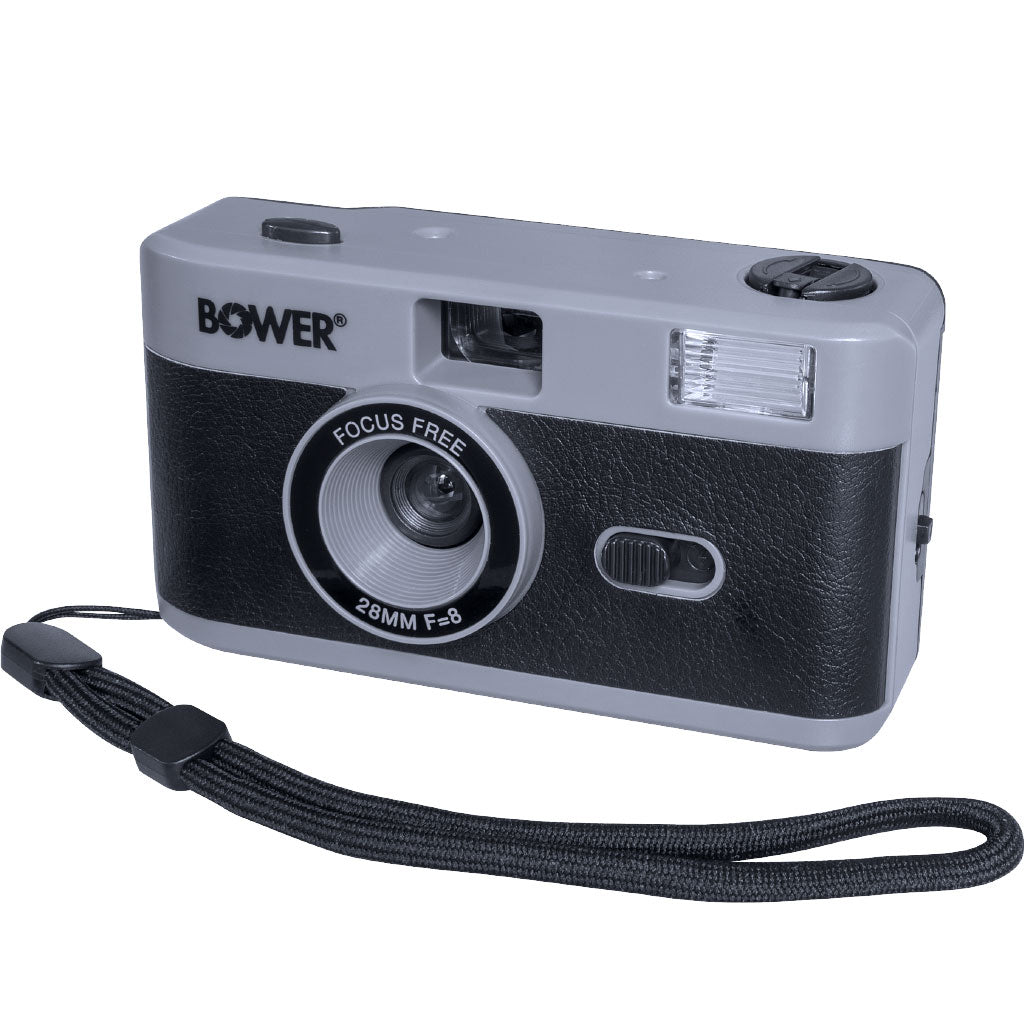 Introducing the Bower Reusable 35mm Film Camera: A Nostalgic Journey into Timeless Photography
Experience the enchantment of traditional photography with the Bower Reusable 35mm Film Camera. This compact and lightweight camera combines the charm of analog photography with modern features to deliver a delightful and user-friendly shooting experience.
Built-in Flash: Enjoy well-lit photos even in low light conditions with the camera's built-in flash.
35mm Film Nostalgia: Experience the timeless charm of shooting with 35mm film.
Focus-Free Simplicity: No need for manual focusing; the fixed-focus lens is perfect for easy, point-and-shoot photography.
Reusable Design: Load a new roll of film for multiple uses, making it an eco-friendly choice.
Wrist Strap Included: Comes with a comfortable wrist strap for convenient and secure handling.
Lightweight and Compact: Its small and lightweight design makes it highly portable for spontaneous photography.
Timeless Aesthetics: The camera's classic design evokes a sense of nostalgia and elegance.
Endless Creative Possibilities: Embrace creativity and experimentation with the film format and built-in flash.
The Bower Reusable 35mm Film Camera offers a bridge between the past and present, allowing you to embrace the art of analog photography while benefiting from modern features. Capture life's precious moments in the unique and captivating style of 35mm film, and relish the simplicity and nostalgia this camera brings to your photography. Whether you're a seasoned film enthusiast or new to the world of analog photography, the Bower Reusable 35mm Film Camera is your ticket to an enchanting and authentic photographic journey.